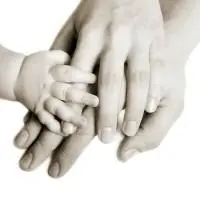 YOU ARE NOT ALONE
YOU ARE NOT TO BLAME
WITH HELP, YOU WILL BE WELL
My specialty is in the area of Postpartum Depression and Anxiety. I have extensive training and experience in this area and have lectured on the topic of Perinatal Mood Disorders to health professionals and to new mothers as well. I see moms individually and I also involve the dad as part of the treatment. Infants are, of course, always welcome in the session.

If you are concerned that you or a loved one is experiencing Postpartum Anxiety, Depression or Obsessive-Compulsive features, please call for a consultation. This is temporary and very treatable. It is a sign of strength to reach out.